It is any pleasure to invite you to the "Digital@Sea Asia-Pacific 2021 Conference" that will be held online in Sejong, Republic of Korea from September 8th to 9th, 2021.
Since 2017, the Ministry of Oceans and Fisheries (MOF) of Korea has been co-organizing e-Navigation Underway Asia-Pacific conference(ENUW AP) in collaboration with the International Association of Marine Aids to Navigation and Lighthouse Authorities (IALA), Danish Maritime Authority (DMA), and United States Coast Guard (USCG). The Conference has now been renamed as "Digital@Sea Asia-Pacific," to represent our commitment to the leadership in harmonious digitalization in the maritime sector across Europe, North America, and the Asia-Pacific regions.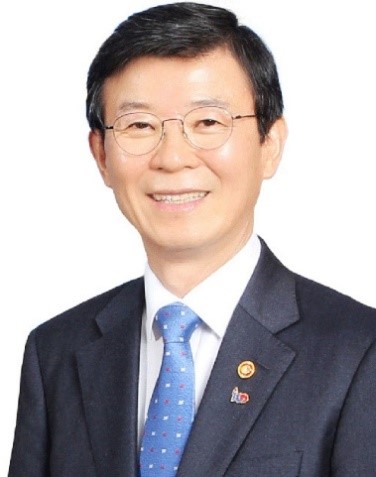 Under the theme of "Leading Digitalization of the Maritime Industry", the Conference this year will focus on maritime digital trends such as e-Navigation, Maritime Autonomous Surfacing Ships (MASS), digital communication system, cyber security, e-platform, and maritime informatics. Further to this, participants will also be invited to share ideas on international cooperation and harmonious collaboration to explore new opportunities in the maritime sector that tap into digitalization.
Also, the MCP (Maritime Connectivity Platform) official showcase will be held on 8th September as a special session. The MCP fosters reliable and secure web service based communication for the maritime world. It is a capable infrastructure to realize the IMO vision of maritime services to implement e-Navigation and is potentially a basis for the digitalization of the maritime field at large.
I am convinced that this conference will serve as an important milestone in promoting global maritime digitalization and lay a brick towards closer cooperation and harmonious coordination amongst the international maritime community.
I look forward to the honor of having you at the Conference.
Best regards,