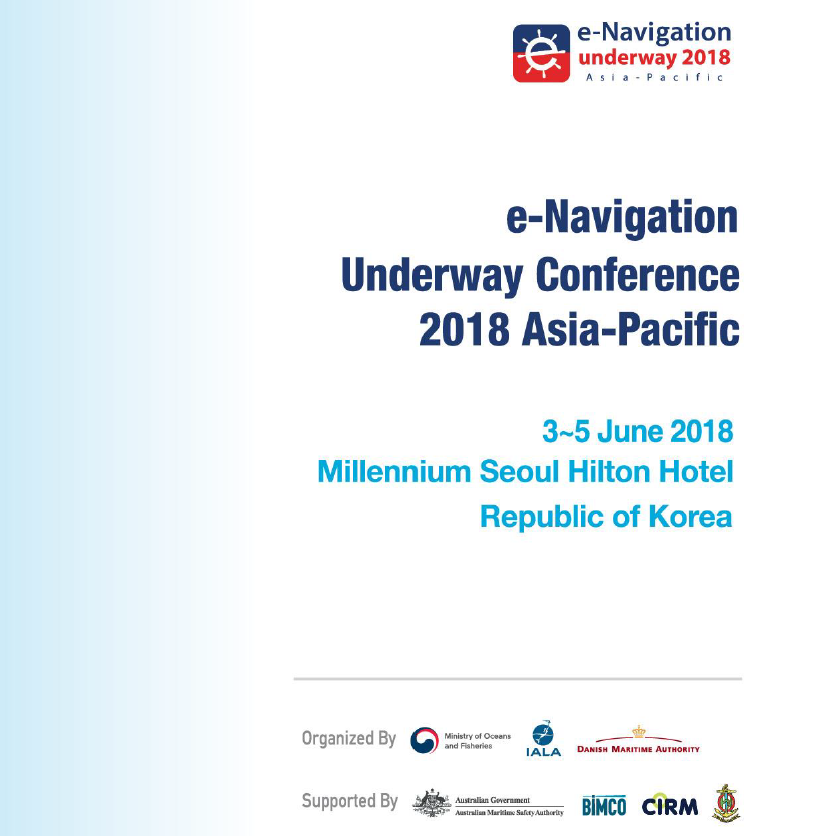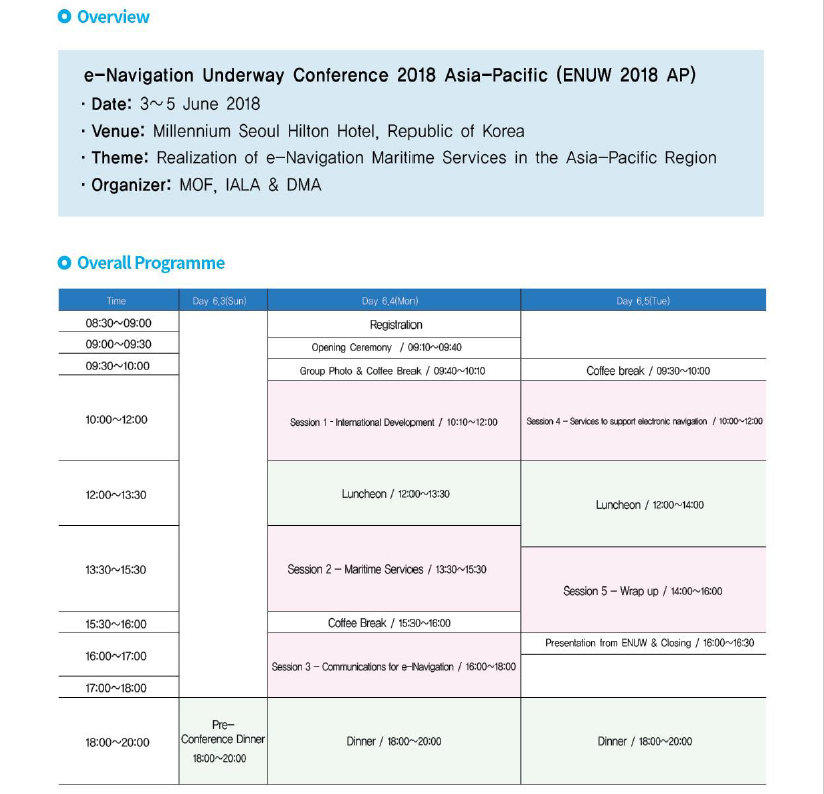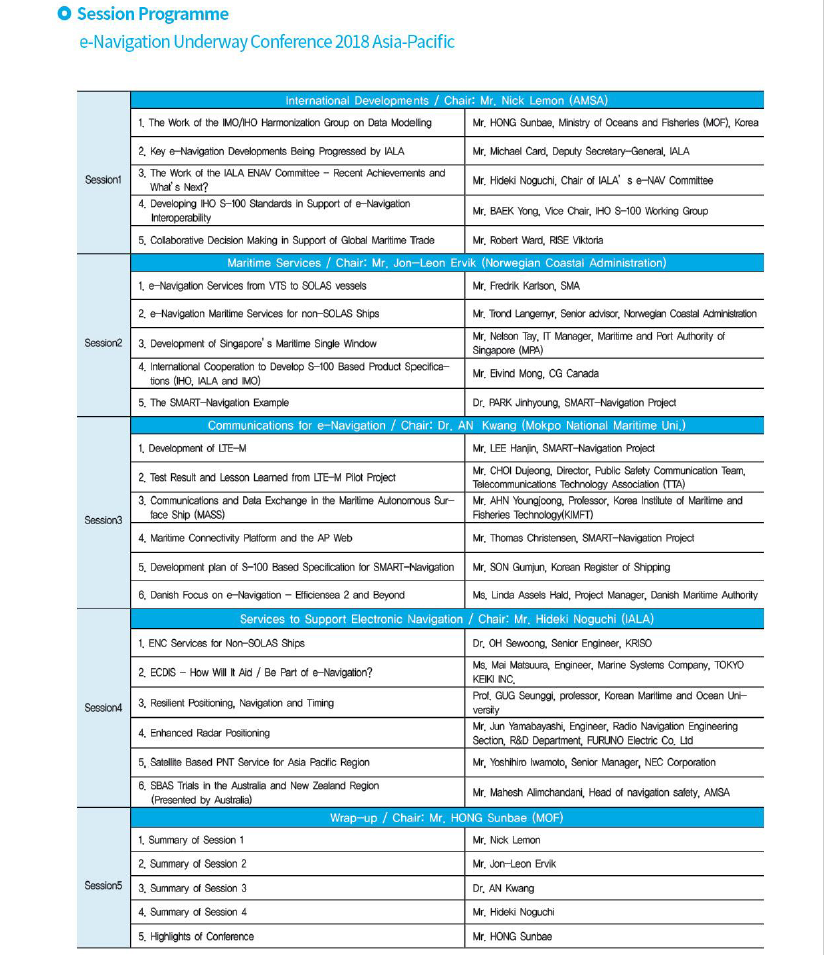 This conference is organized back to back with the 19th IALA Conference, in Seoul, only one hour from Incheon. Transportation will be available for the convinience of IALA participants.
Conference Highlights
The conference recognised that, now high-level guidance on maritime services will be completed soon, administrations can prepare to implement such services for SOLAS and non-SOLAS vessels. It was also recognised that users may identify need for new maritime services and then this guidance would need to be reviewed.
The Conference heard that so far, most e-navigation development has addressed the needs of SOLAS vessels. It heard that in Korea and other countries the safety of fishing vessels and pleasure craft is of concern. Appropriate digital maritime services and economical connectivity out to sufficient distance from land is needed for these vessels.
The Conference noted that in order to realise seamless information exchange ship-shore-ship globally, coordinated efforts are required to introduce communications technologies and frameworks such as VDES, LTE-M and the Maritime Connectivity Platform.
Several presentations captured the need to consider users and their need for systems that are usable, reliable, and promote safe operation of ships.
Presentations highlighted the initiative of the Korean SMART-Navigation test project, to provide Electronic Navigational Charts (ENCs) service for non-SOLAS vessels.
In the presentations on Positioning, Navigation and Timing (PNT) the importance of resiliency was underscored. Autonomous vessels entering service now and in future will need assured positioning and automatic compensation for GNSS outages or disruption. Several candidate technologies were identified. QZSS, SBAS, R-Mode, Radar positioning and eLoran are electronic systems likely to be used to help achieve the necessary resilience.
The Conference noted that there is a capacity-building workshop on the implementation of e-Navigation after this conference aimed at enhancing maritime safety in the Asia-Pacific region.